Overview
Updated On:
April 20, 2021
New two-storey residential building, 386 sq.m., by the Maza Jugla river. 20 minutes drive from the center of Riga, driving through Ulbroka in the direction of Ogre. The plot of 2300 sq.m., borders directly on the river. The house has a gray finish.
On the ground floor – living room, study, kitchen, wardrobe, garage, boiler room, two toilets, shower, sauna …
On the second floor – four bedrooms, wardrobe, and two bathrooms.
The house is built on prefabricated, reinforced concrete block foundations. Exterior walls are made of 300mm AEROC blocks and insulated. Cover – cover of prefabricated reinforced concrete panels. Partitions-100mm thick AEROC. Roofing-bitumen tiles. Gas for home heating is a project. Biological sewerage.
| | |
| --- | --- |
| object type: | jaunbūve |
| total floors: | 7 |
| qty of rooms: | 2 |
| area: | 386 м2 |
| land area: | 230  м2 |
| heating: | gāzes apkure |
| condition: | «pelēkā» apdare |
| ownership right's: | Zemesgrāmata |
| price! | 100000 EUR |
Phone number: +371 67271444, +371 29111895; Viesturs Marterers
Email: viesturs@vivanami.lv
Property Id : 19758
Price: € 100.000
Property Size: 386 m2
Rooms: 7
Bedrooms: 7
Principal and Interest
Property Tax
HOO fees
Similar Listings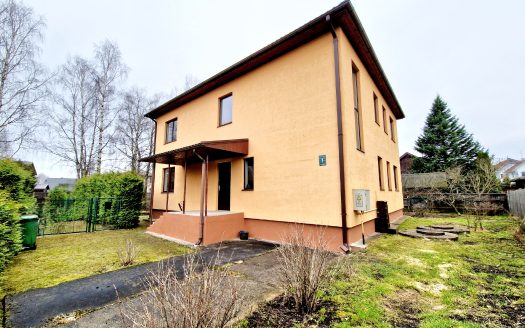 € 158.000
A winter house is for sale in the residential area of Bukulti, Avotu Street 1. The total a
[more]
A winter house is for sale in the residential area of Bukulti, Avotu Street 1. The total area of the land is 700 m²
[more]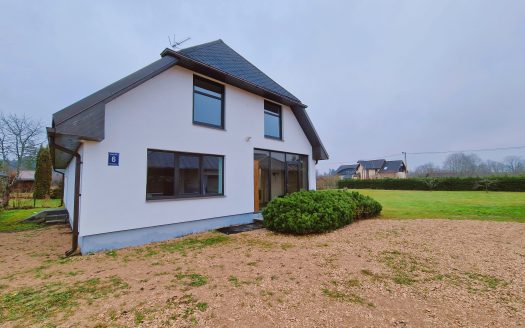 € 215.000
A winter house is for sale in the area of private houses in Stopiņu nov. In Līči, Krasta s
[more]
A winter house is for sale in the area of private houses in Stopiņu nov. In Līči, Krasta street 6. The total area o
[more]
€ 180.000
Winter house for sale in a residential area in Ikšķile. The total area of ​​the land is 12
[more]
Winter house for sale in a residential area in Ikšķile. The total area of ​​the land is 1200 m², on which there is
[more]